International Social Security Conference 2018
INTERNATIONAL SOCIAL SECURITY CONFERENCE 2018
EMPLOYEES PROVIDENT FUND, MALAYSIA
8 – 9 AUGUST 2018
INTERNATIONAL SOCIAL SECURITY CONFERENCE 2018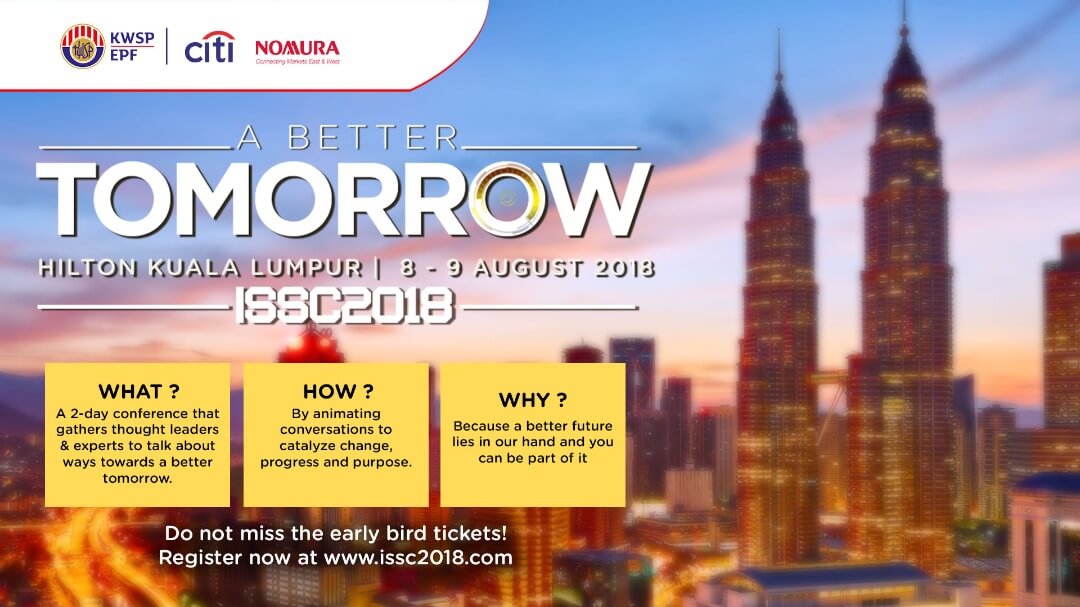 Greetings from the EPF!
We are pleased to inform you that the International Social Security Conference (ISSC) 2018, themed 'A Better Tomorrow', will be held at Hilton Hotel, KL Sentral, Kuala Lumpur on the 8 and 9 August 2018. In collaboration with Nomura and Citi Malaysia, this two-day conference aspires to spark conversations and empower communities with thought-provoking ideas and solutions to catalyse change across communities globally. The conference, which will be officiated by Dato' Seri Dr. Wan Azizah Dr. Wan Ismail, the Deputy Prime Minister of Malaysia, aspires to animate new conversations in the realm of social security and a holistic concept of well-being and living a meaningful life.
Around 500 participants will partake in this event including delegates from International Social Security Association (ISSA), ASEAN Social Security Association (ASSA) as well as local policy makers, private sector organizations, employer associations, employee unions, human resource practitioners, researchers, academicians and the public.